NEXTMap World 10 offers worldwide coverage with 100% inclusion of the Earth's entire 150 million square kilometers for comprehensive analysis. Obtain DTMs with vegetation, buildings, bare earth, and other features digitally removed for any location in the world.

With Intermap's new Terrain Filter and Frequency Fusion technologies, NEXTMap World 10 is the best global DSM within the NEXTMap product line. This DEM reveals terrain features that are not distinguishable in competitive digital elevation products, and it fills the voids and corrects the errors inherent in publicly available data for seamless coverage.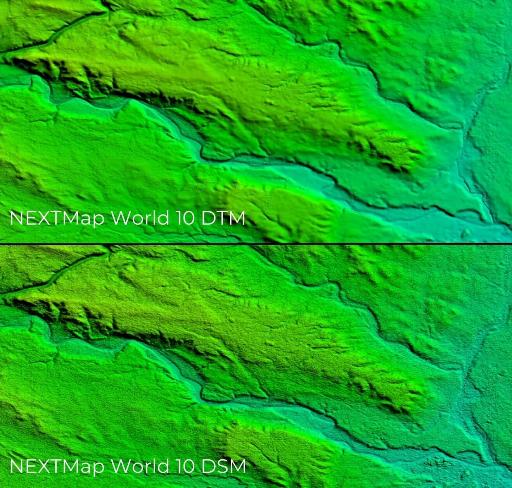 NEXTMap World 10 offers considerable improvements over other DEMs, including reduced noise in the DSM, enhanced terrain features, and tight integration of all datasets within the fusion process. Create your own dataset and predefined elevation data with high resolution.
Consultants and engineering companies need a reliable DEM for their planning projects. At 10-meter resolution, even easy-to-miss features like roadways and dried riverbeds can be detected in the terrain. For projects that include remote regions north of 60 degrees latitude, World 10 offers world elevation map an unmatched solution.
Need a sample to test the product before ordering?

10m LE95 vertical accuracy

Digital Terrain Model for any location in the world (with no vegetation, buildings, and other features above the surface)
Flattened water body surfaces between North 60 degrees and South 56 degrees
Utilization of global LiDAR for vertical control
Full utilization of patent pending Terrain Filter and Frequency Fusion technologies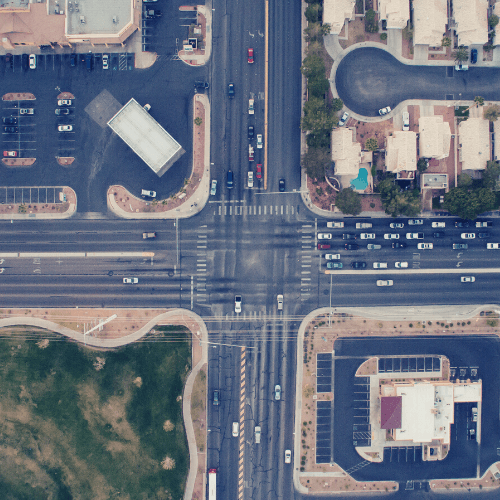 Infrastructure
Orthorectifying higher resolution photos


Analyzing roads' condition

Generating elevation model at regional level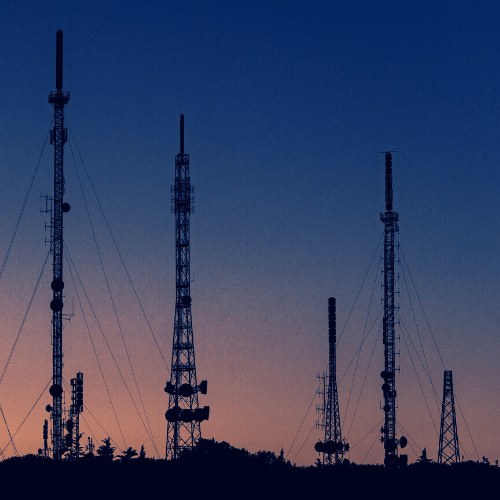 Telecom
Rendering of 3D visualizations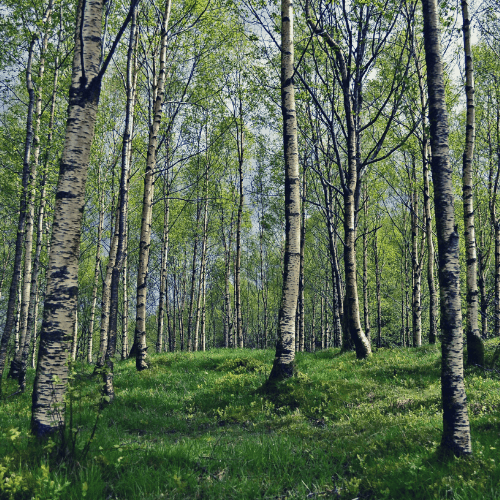 Forestry
Measuring forest cover area


Estimating canopy density