FOSS4g Stack: Enterprise GIS w/ PostgreSQL / PostGIS

"For years I've been hearing everyone talking about Enterprise GIS, but I haven't seen anyone do it.  After this course, I can now say that I've created a multi-user enterprise GIS on my own!" - John from California.
So. Are you willing to learn how to build an Enterprise GIS from scratch using Free and Open Source Software for GIS (FOSS4g)?
Responding to the high cost and complexities of implementing an Enterprise GIS, I created this easy-to-follow and learn, hands-on training course allowing learners (students, professionals, etc) to build a multi-user enterprise GIS from scratch using Postgres/PostGIS (free) and QGIS (free).   
Additionally in this training you will learn how you can integrate other GIS products (i.e. commercial GIS software) into the enterprise stack as GIS clients.
In this course you will create an Enterprise GIS for a mid-sized municipality.  You will learn how to add users, each with different permissions for accessing and editing data, and also how to use PostGRES to control all aspects of database access, presentation, and editing. You'll even perform simultaneous multi-user editing on the same GIS layer, and learn how a true Enterprise GIS can manage many users at once. 
Also, you will see how you can access all the GIS tools from outside of the software by using python to create a table-top GIS application that you might find at a kiosk.  And finally, the instructor will show you an example of how the same data in the enterprise can be simultaneously displayed on the Internet using FOSS4g software.
Instructor: Dr. Arthur Lembo, Professor in the Department of Geography and Geosciences at Salisbury University, Maryland.

The course is also included in GEO Premium.
Install Postgres, PostGIS and QGIS.

Design a PostgreSQL database with multiple users and roles.
Load spatial and attribute data into PostgreSQL and PostGIS.
Manage data by including constraints, views, and indexes.
Connect GIS software and clients to the Enterprise PostgreSQL database.
Issue spatial and non-spatial SQL to perform geographic analysis.
Implement your Enterprise solution using a cloud-based hosting service.
Create from scratch an enterprise GIS with PostgreSQL/PostGIS, QGIS and Python.

Claim your Certificate of Completion with no extra cost.

Study at your best time - online and always accessible.
Even when you finish the course and you get your certificate, you will still have access to course contents.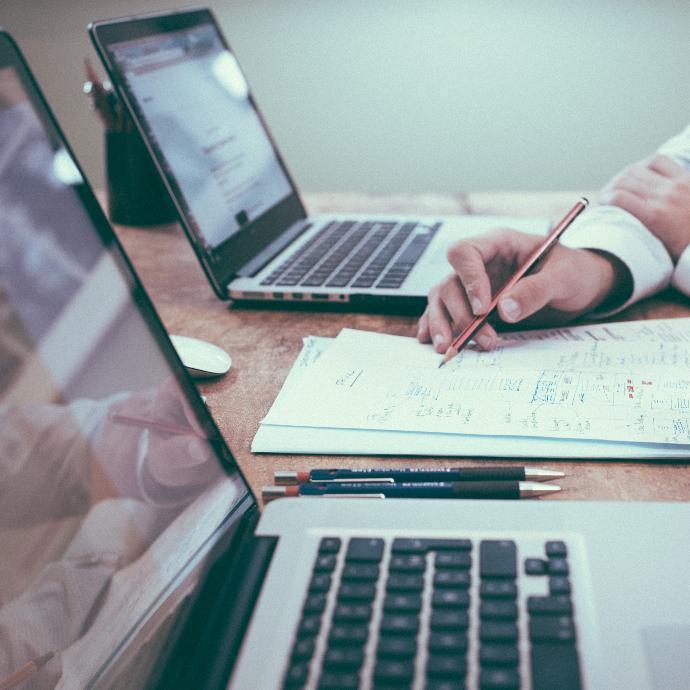 Train your company

Train newest members


Stay updated on GIS applications, Remote Sensing techniques and Space technologies
Research & Academia

Fill in knowledge gaps


Continuing education on GIS applications, Remote Sensing algorithms and techniques and Space technologies