TripleSat
provided by 21AT
With TripleSat imagery, you can have on a daily basis panchromatic imagery at a resolution of up to 0.5 meters, and multispectral imagery at up to 2 meters from 2015 to the present! This makes it an ideal solution for monitoring activities that require both high spatial and temporal resolution, such as surveillance and analysis for agriculture monitoring, precision farming, natural disasters, forest management, ocean and water monitoring, and land cover classification.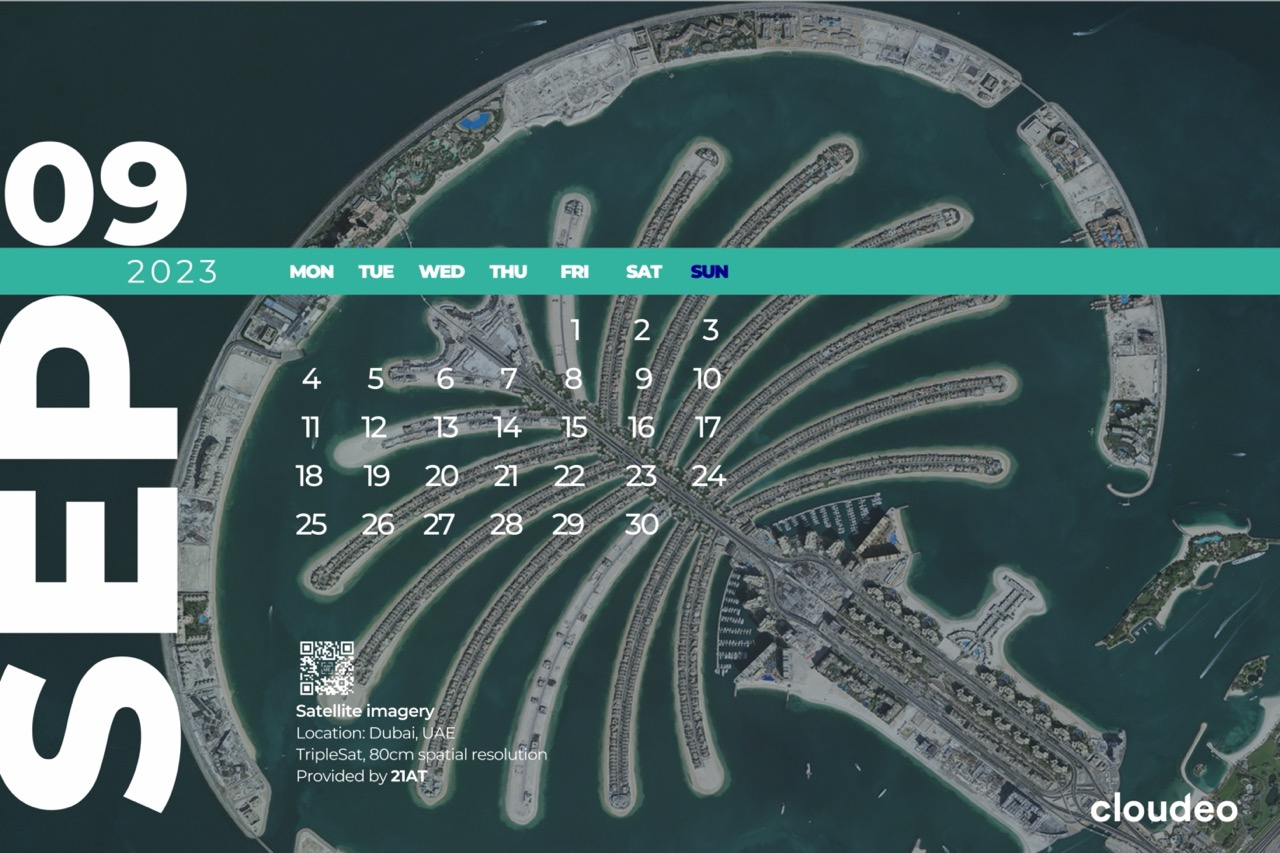 Landscape
Ideal as a background for your desktop or laptop's screen! Download for free the September calendar page at a 16:9 aspect ratio.
I want it!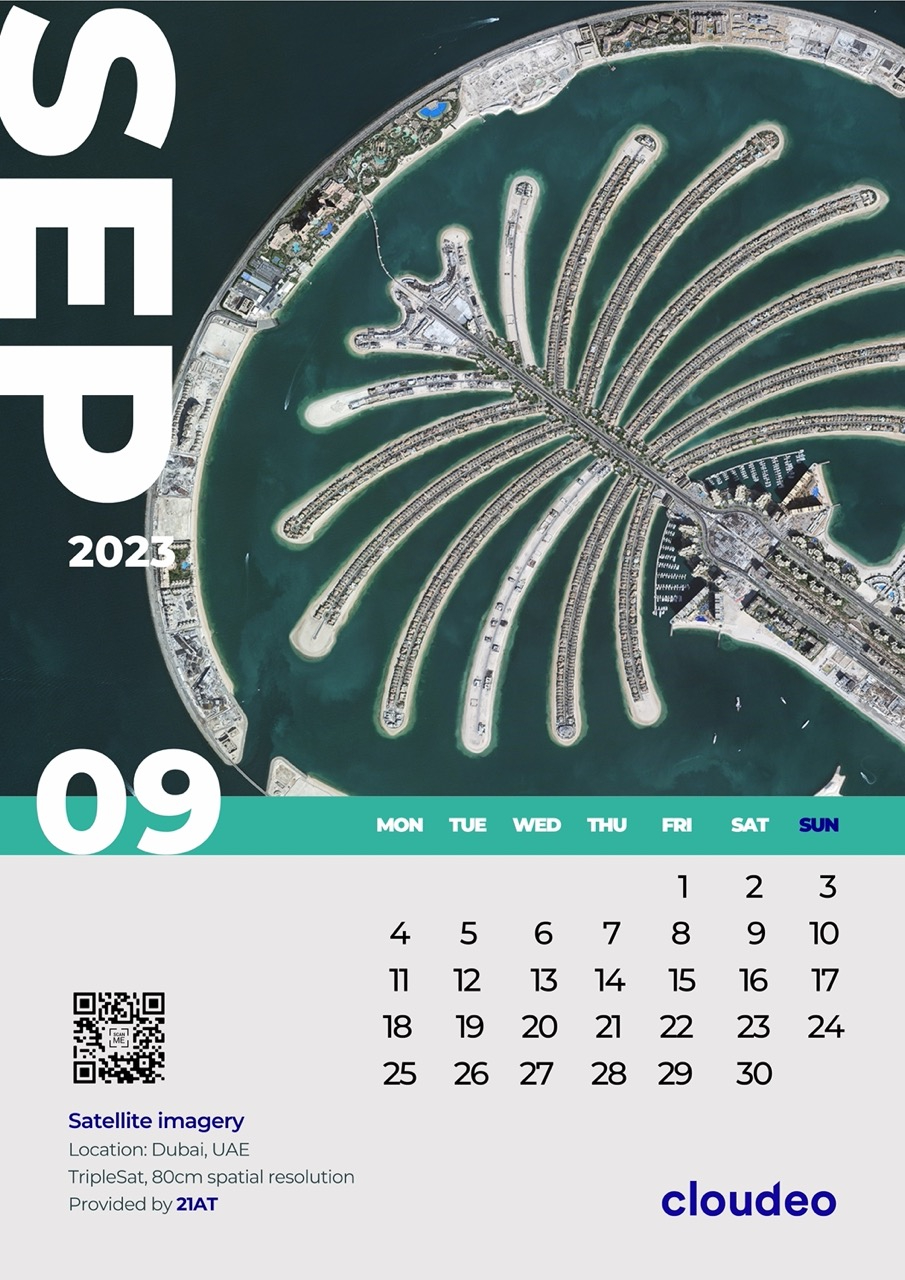 Portrait
For those that are in favor of printed calendars, here is a September page for you! Designed for an A4 size page, you can download it for free, print it on an A4 (or smaller) paper, and let it be a what-day-is-it-consultant in your office.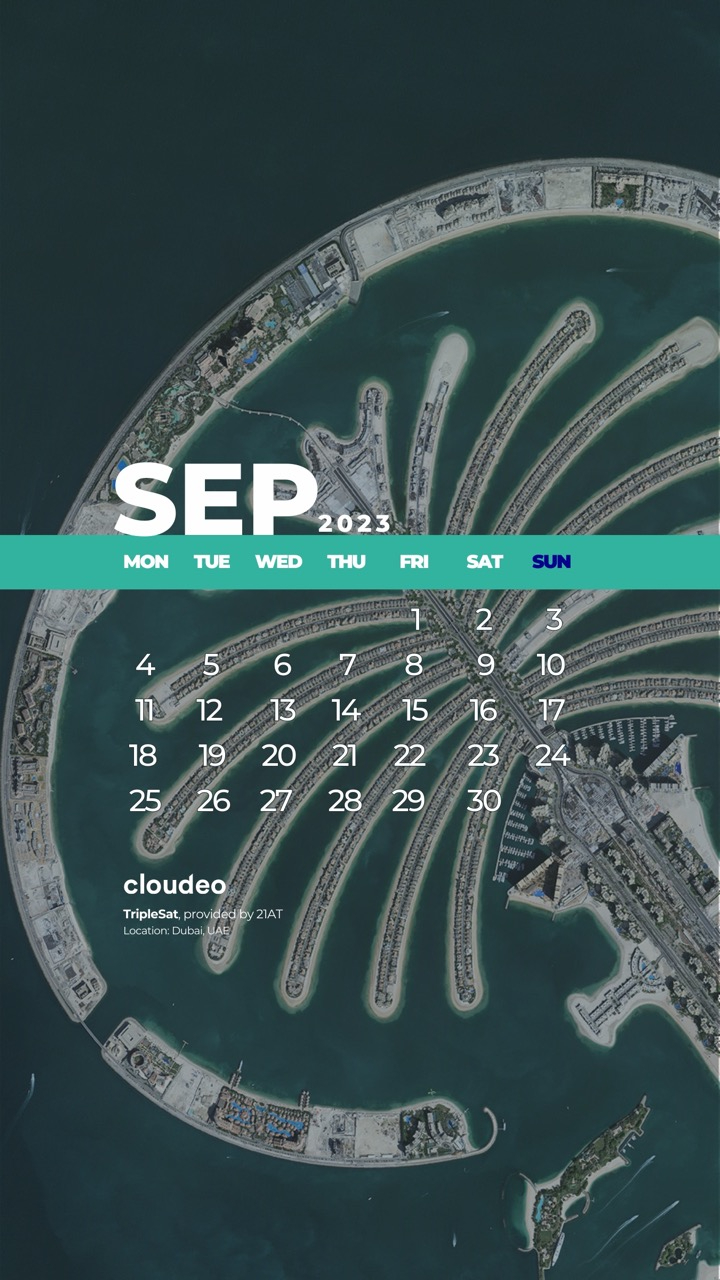 Mobile
Always on the move? Then we have an option for you, too! Download our mobile-sized version for free and have the calendar always on screen.