Pléiades Neo
provided by Airbus Defence and Space
Pléiades Neo is the most advanced optical constellation of Airbus, with four identical 30cm resolution satellites with ultimate reactivity. Entirely funded, manufactured, owned, and operated by Airbus, Pléiades Neo is a breakthrough in the Earth Observation domain!
Its sensors capture Deep Blue, Blue, Green, Red, Red Edge, and Near-Infrared bands, at resolutions of 30 cm for Panchromatic, and 1.2m for Multispectral.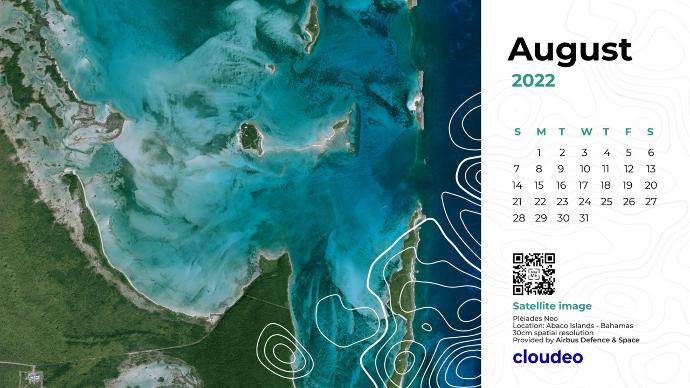 Landscape
Ideal as a background for your desktop or laptop's screen! Download for free the August calendar page at a 16:9 aspect ratio.
I want it!
Portrait
For those that are in favor of printed calendars, here is an August page for you! Designed for an A4 size page, you can download it for free, print it on an A4 (or smaller) paper, and let it be a what-day-is-it-consultant in your office.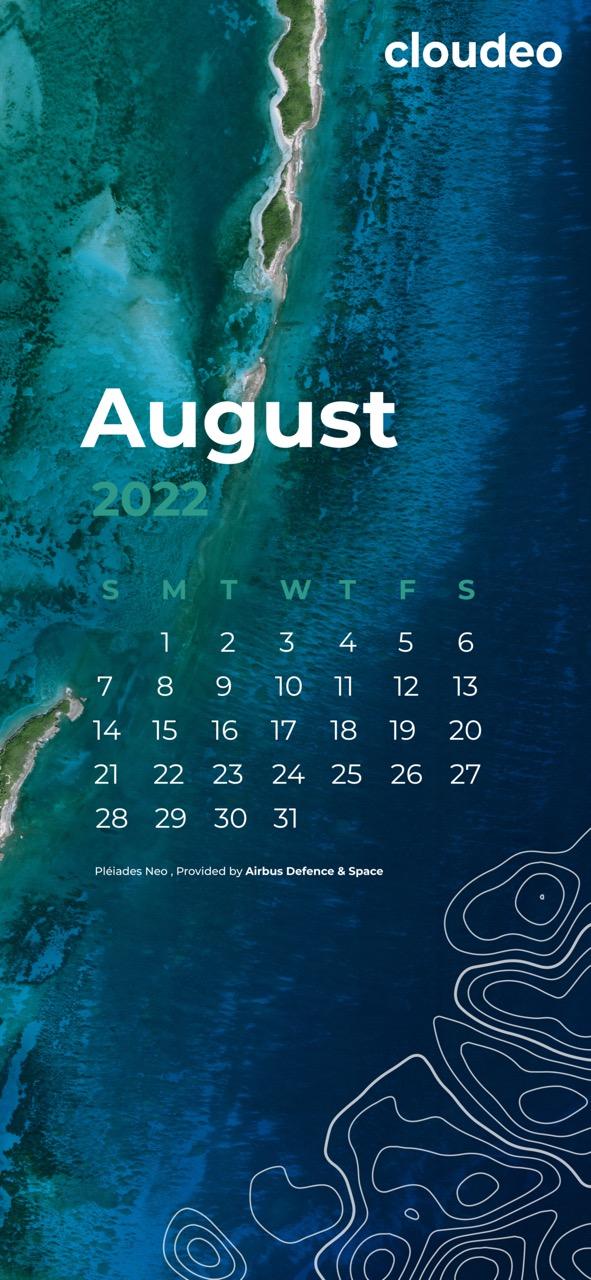 Mobile
Always on the move? Then we have an option for you, too! Download our mobile-sized version for free and have the calendar always on screen.