KOMPSAT-2, an observation satellite designed and launched by the Korea Aerospace Research Institute (KARI), was successfully dispatched to provide highly intricate and detailed imagery of the Korean peninsula. SI Imaging Services has exclusive rights to distribute all the images obtained from this satellite.
The launch of KOMPSAT-2 took place on July 28, 2006, and it has been inserted into a sun-synchronous low Earth orbit with an altitude of 685.13 km and an inclination of 98.13 degrees. KOMPSAT-2 boasts a Multi-Spectral Camera (MSC), which is proficient in producing images with a resolution of 1 m and four bands of multispectral imagery with a 4 m resolution. One of the unique features of KOMPSAT-2 is its capability to operate in strip mode, where segments of continuous-observation areas with specific sizes are captured one at a time.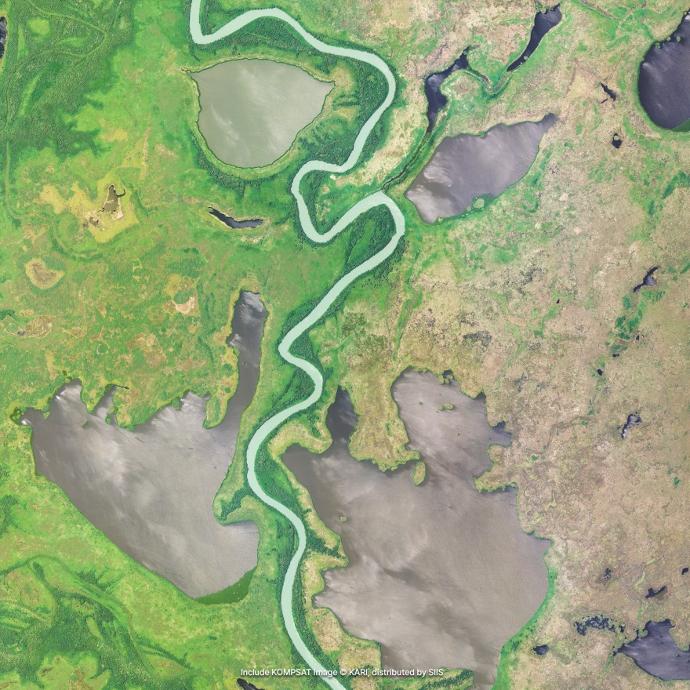 The primary goals of the KOMPSAT-2 mission are:
To provide imagery during natural disasters of colossal proportions to aid in countermeasure activities.

To obtain high-resolution images for Geographic Information Systems (GIS).

To regulate natural resources, and forestry management.

To conduct research in various fields.
Some general information for KOMPSAT-2 imagery:
Constellation


KOMPSAT

Launch


July 28, 2006


Spectral bands

Blue: 450-520nm
Green: 520-600nm
Red: 630-690nm
NIR: 760-900nm

PAN:500-900nm


Spatial resolution

Multispectral: 4 m
Panchromatic: 1 m


Geometric precision 

<50.9m (CE90)


Radiometric resolution

10 bits


Revisit time 

5.5 days
Swath width



15 km

Orbit
Sun-synchronous
10:50 AM descending node
685m altitude

A robust imagery archive dating back to 2006
Optical and Near Infrared imagery with spatial resolution up to 1 meter
Frequent remapping of areas of interest
Capture any area or point of interest around the world
Satellite tasking capability to meet your project requirements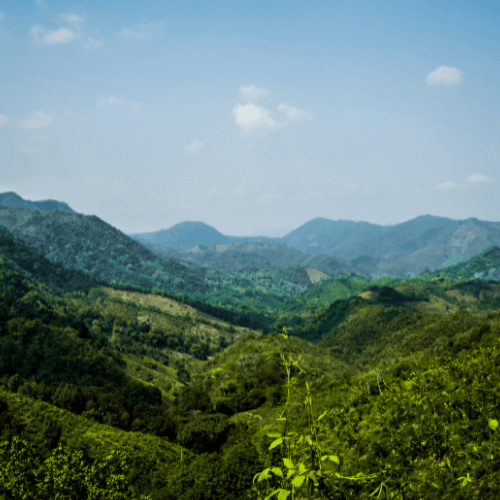 Environment
Coastal and inland water quality monitoring


Investigating forest health status and density of vegetation


Observing Glaciers and Rainforests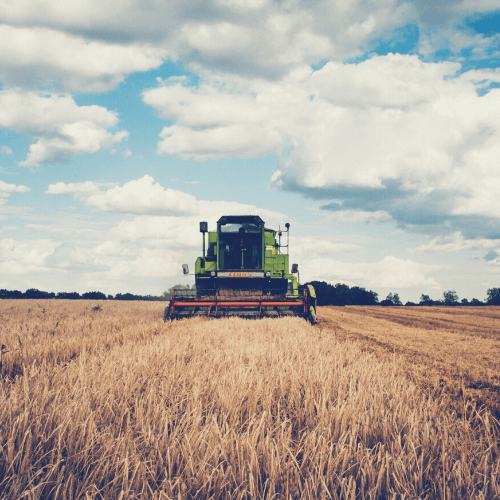 Agriculture
Early detection of areas with abnormal symptoms

Growth status monitoring


Post-disaster assessment (floods, drought)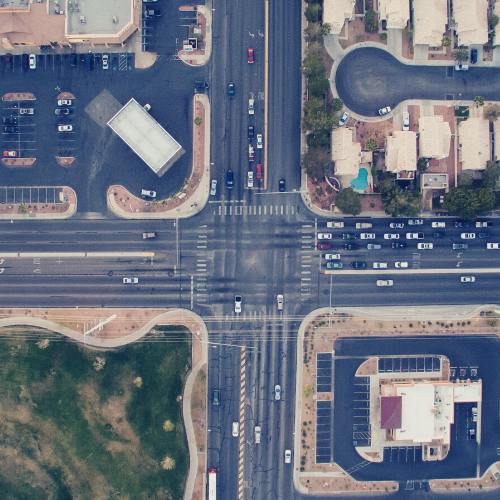 Infrastructure
Post-disaster management 

Search and rescue operations

Estimate green area coverage within urban environments

How many KOMPSAT satellites are there?
There are currently KOMPSAT-2, 3, and 3A in terms of electro-optical satellites. They observe the earth about 15 times a day in low earth orbit and collect high-resolution image data used for public safety, national land and resource management, and disaster monitoring.
What is the minimum order I can make?
For Archive imagery, the minimum order size is 25km² with a minimum area width of 5km.
For Tasking, the minimum order size is 100km² with a minimum area width of 5km.

When I make a tasking order, what happens when the environmental conditions do not allow the collection of imagery, e.g. when there is cloud coverage in the entire tasking window?
When there is cloud coverage over the area of interest during the ordered tasking window, the image collection cannot be guaranteed. However, for Standard Tasking, if the acquisition is not completed during the collection window, the tasking shall be canceled automatically. Also, for Priority Tasking, if the acquisition cannot be completed during the collection window, you can either change the priority to Standard or update the collection window to continue the acquisition. For Priority Plus Tasking, there is no guarantee for cloud coverage.