On Saturday 15/1/22, the Hunga Tonga-Hunga Haʻapai underwater volcano in South Pacific erupted with a devastating force. According to BBC News journalists, "the massive volcanic eruption and tsunami in Tonga have caused catastrophic damage, with homes destroyed and many communities covered in a thick layer of ash." Scientists from the University of Auckland said that the eruption was the most powerful recorded on Earth in the last 30 years.

When the eruption had ended, almost all of the volcano and the land around it had disappeared, leaving only above the ocean's surface two land pieces easily distinguished from satellites, however even smaller than these of some years ago...
Between December 2014 and January 2015, another eruption of the Hunga Tonga-Hunga Haʻapai underwater volcano caused extreme changes in the landform of the area.
Thanks to Google Earth, Planet imagery, and Sentinel Hub platform, our team created a timelapse containing both eruptions that happened in 2015 and 2022.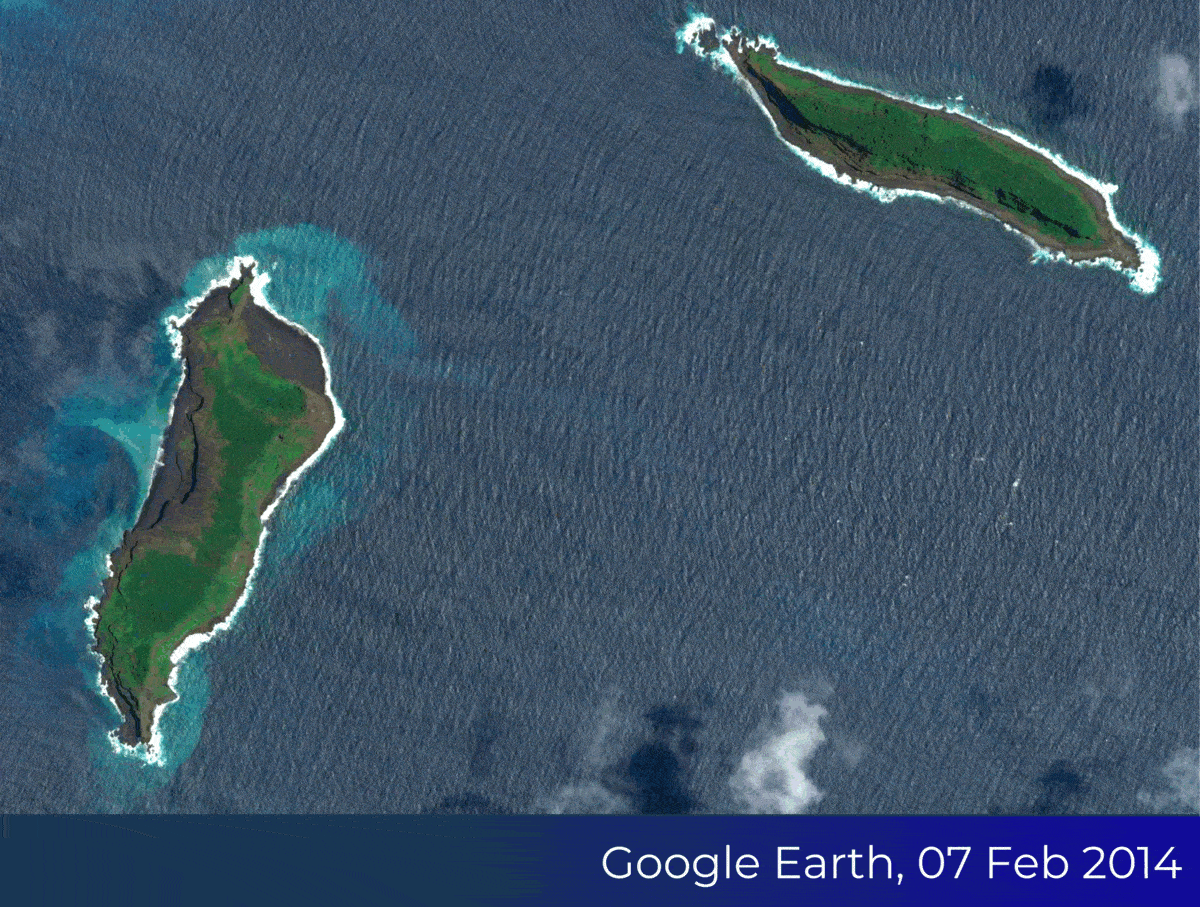 Image Credits:
07 Feb 2014, 15 May 2015: Google Earth
02 & 15January 2022: Planet
17 January 2022: Copernicus EU, Sentinel Hub