SkySat Archive
provided by Planet
The SkySat archive contains some of the highest quality satellite imagery in the world, with a resolution of up to 0.7 meters! Imagery is available from as far back as 2014. Four bands are available for analysis, including Red, Green, Blue, and Near-Infrared.
The rich archive is perfect for monitoring change and assessing trends with the most recent before and after images available, and for machine learning and computer vision algorithm training for applications like:
Crop yield and crop health modelling and estimation

Construction site progress monitoring

Monitoring and management of forest health
and many more!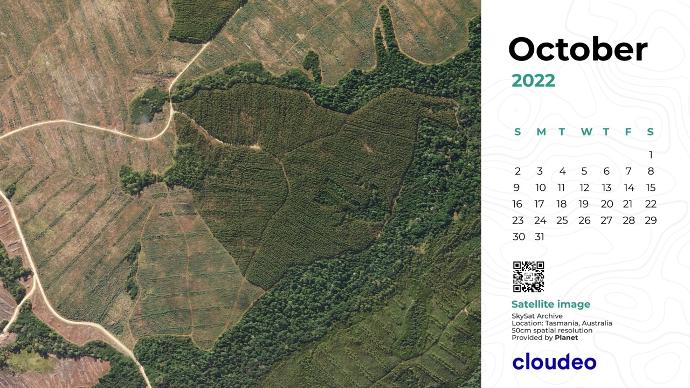 Landscape
Ideal as a background for your desktop or laptop's screen! Download for free the October calendar page at a 16:9 aspect ratio.
I want it!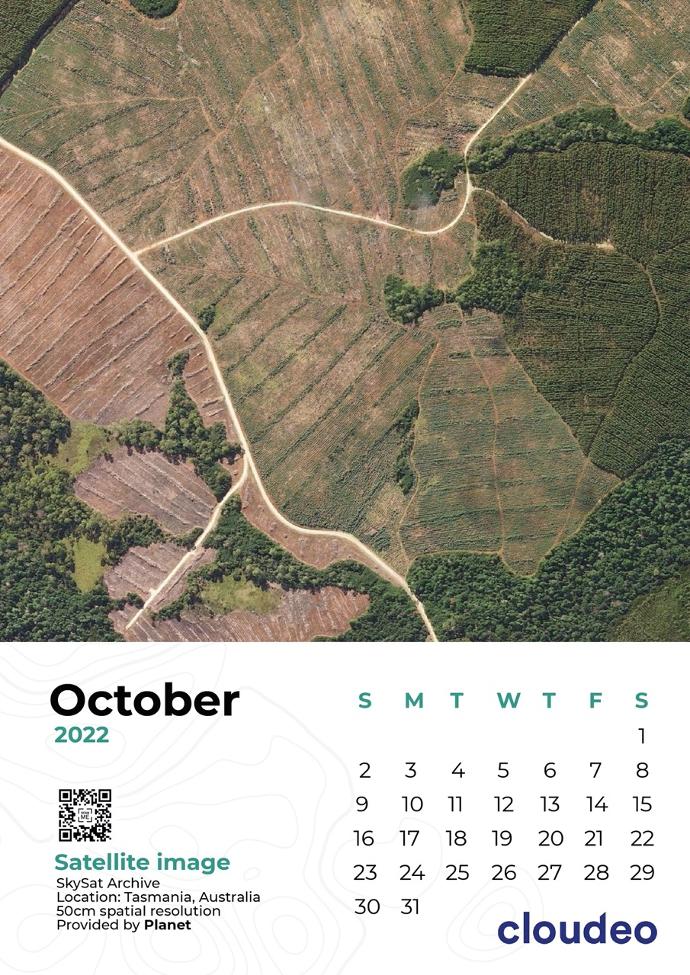 Portrait
For those that are in favor of printed calendars, here is an October page for you! Designed for an A4 size page, you can download it for free, print it on an A4 (or smaller) paper, and let it be a what-day-is-it-consultant in your office.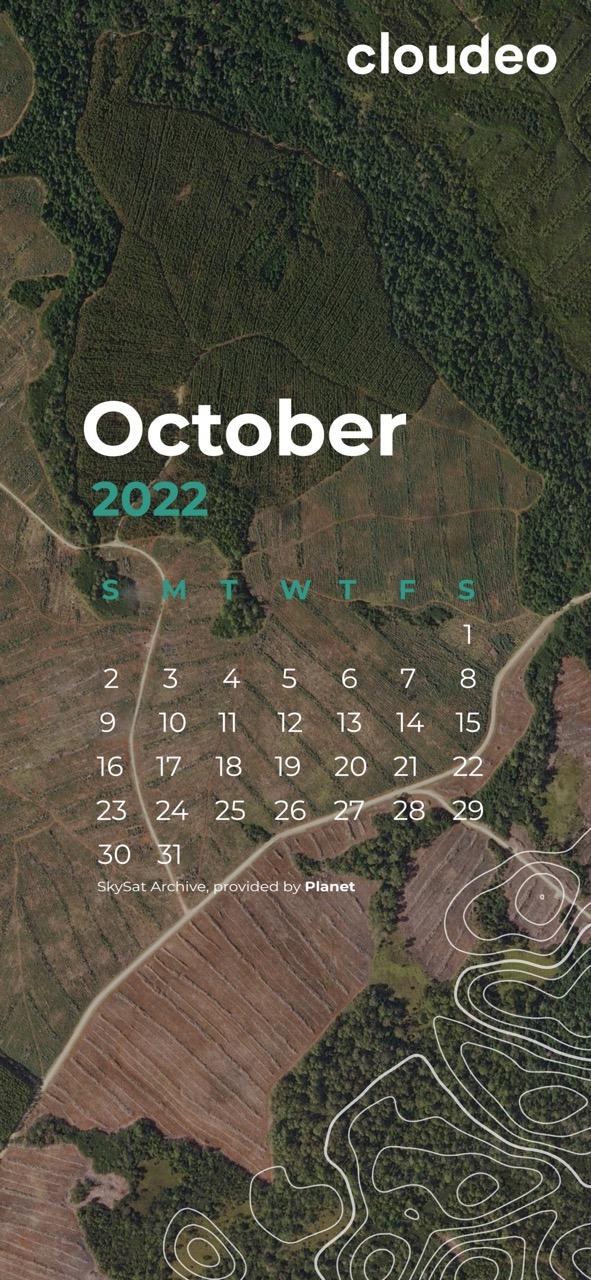 Mobile
Always on the move? Then we have an option for you, too! Download our mobile-sized version for free and have the calendar always on screen.