Satellogic Hyperspectral
provided by Satellogic
Satellogic's aim is to frequently collect affordable high-resolution imagery for decision-making in various industrial, environmental, and government applications. Their hyperspectral cameras collect 25-meter imagery data at an altitude of around 475 km. Its 29 visible to near-infrared (460 - 830nm) spectral bands are delivered ortho-rectified and GIS-ready.
Hyperspectral imagery is vital across various sectors, such as Agriculture, Energy, and Forestry. In Agriculture, it is used to assist in the prediction of crop health and helps analyze soil quality, whereas in Forestry, analysts by using hyperspectral imagery can monitor ecosystem changes, and detect early threats. For the Energy sector, it is used in rooftop material determination, while it can offer insights into rock composition, and mineralogical variations in reservoirs.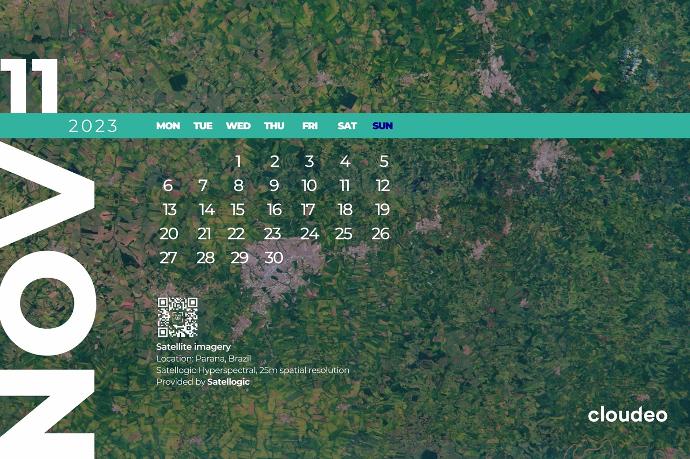 Landscape
Ideal as a background for your desktop or laptop's screen! Download for free the November calendar page at a 16:9 aspect ratio.
I want it!
Portrait
For those that are in favor of printed calendars, here is a November page for you! Designed for an A4 size page, you can download it for free, print it on an A4 (or smaller) paper, and let it be a what-day-is-it-consultant in your office.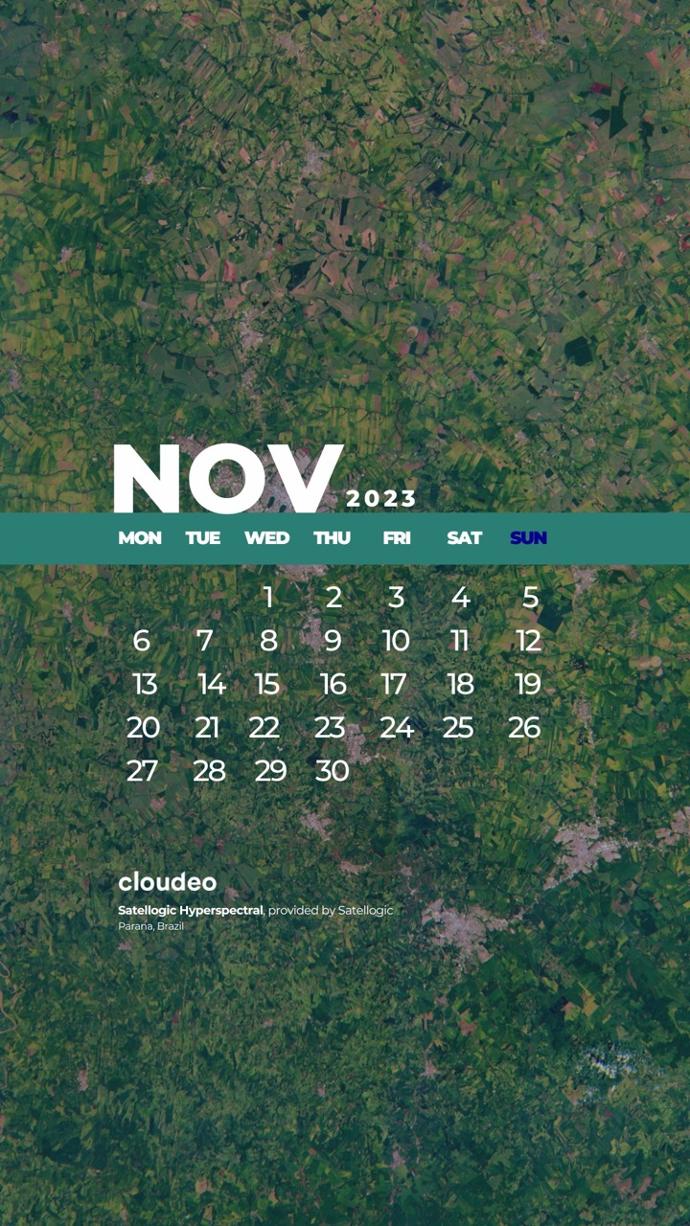 Mobile
Always on the move? Then we have an option for you, too! Download our mobile-sized version for free and have the calendar always on screen.