PlanetScope Archive
provided by Planet
See the changes over time for your area of interest anywhere in the world, in stunning detail at a resolution of 3 meters! With a multiresolution optical archive going back to 2016, PlanetScope imagery is suitable for marine applications, among others. Key applications include inland and coastal water quality, coastline monitoring, and shallow water bathymetry.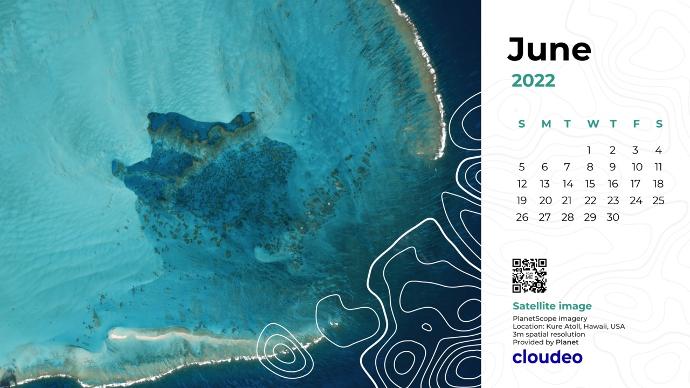 Landscape
Ideal as a background for your desktop or laptop's screen! Download for free the June calendar page at a 16:9 aspect ratio.
I want it!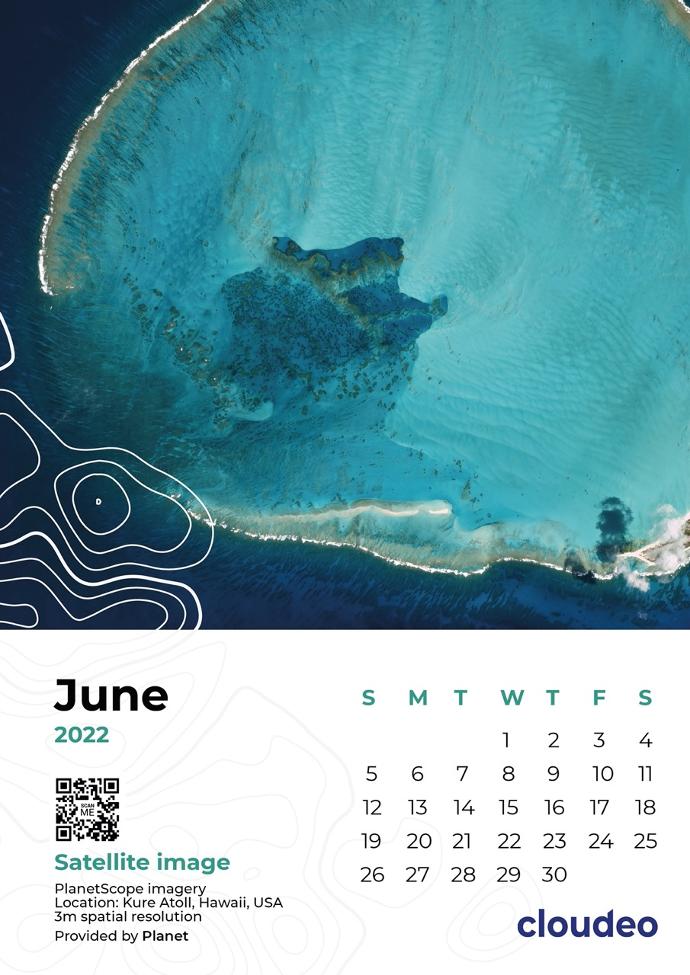 Portrait
For those that are in favor of printed calendars, here is a June page for you! Designed for an A4 size page, you can download it for free, print it on an A4 (or smaller) paper, and let it be a what-day-is-it-consultant in your office.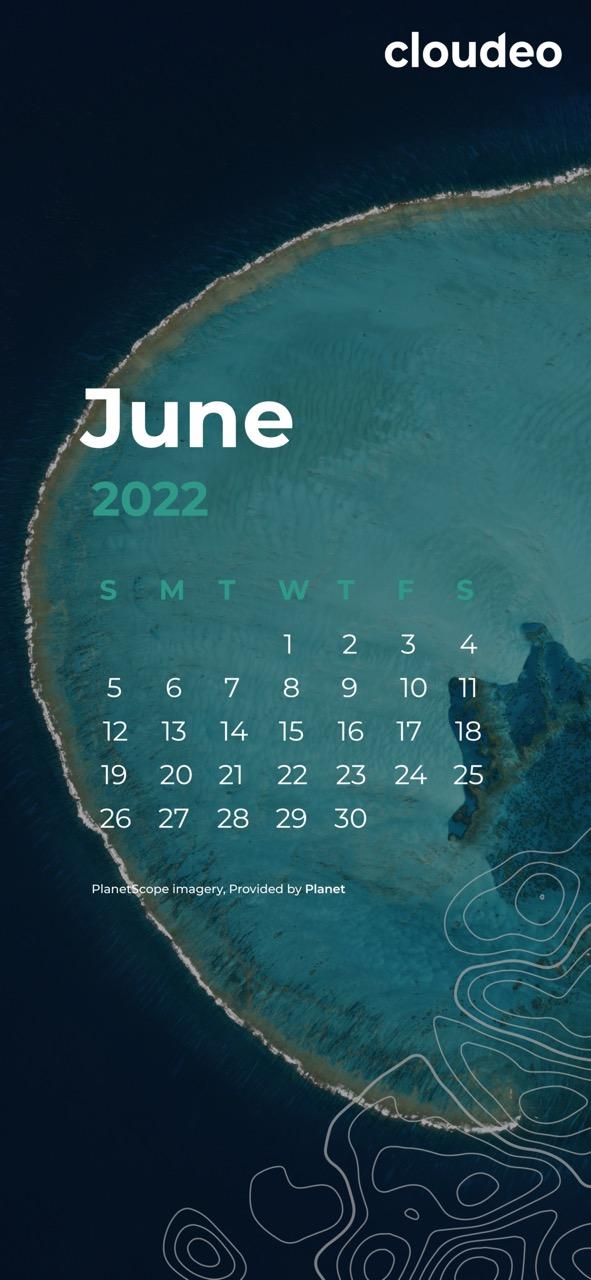 Mobile
Always on the move? Then we have an option for you, too! Download our mobile-sized version for free and have the calendar always on screen.