PlanetScope imagery
provided by Planet
See the changes over time for your area of interest, anywhere in the world, in stunning detail at a resolution of just 3 meters. PlanetScope multispectral imagery is widely used in applications involving forest monitoring, detecting changes in urban and peri-urban environments, predicting crop yields, and monitoring coastal activity.
Available also through a subscription model, PlanetScope Monitoring can be scaled to the requirements of your analysis and application needs! Perfect for time-sensitive applications, such as crop health management, asset tracking, disaster management, or mapping and GIS.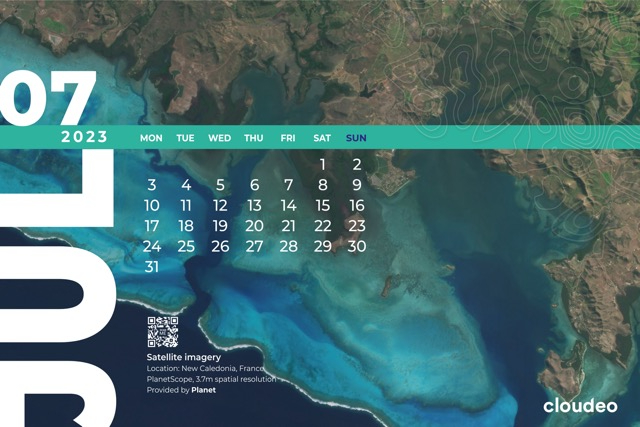 Landscape
Ideal as a background for your desktop or laptop's screen! Download for free the July calendar page at a 16:9 aspect ratio.
I want it!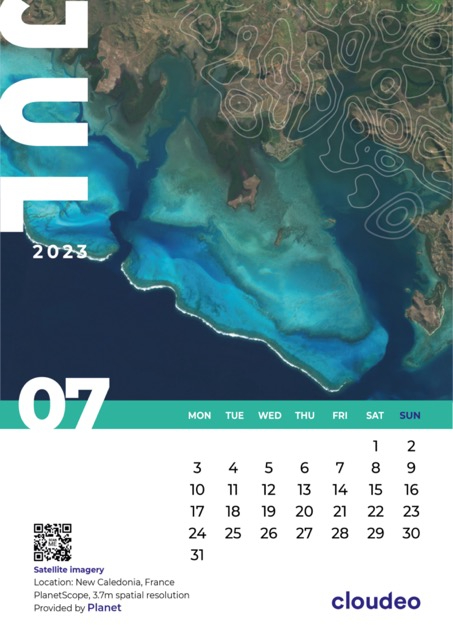 Portrait
For those that are in favor of printed calendars, here is a July page for you! Designed for an A4 size page, you can download it for free, print it on an A4 (or smaller) paper, and let it be a what-day-is-it-consultant in your office.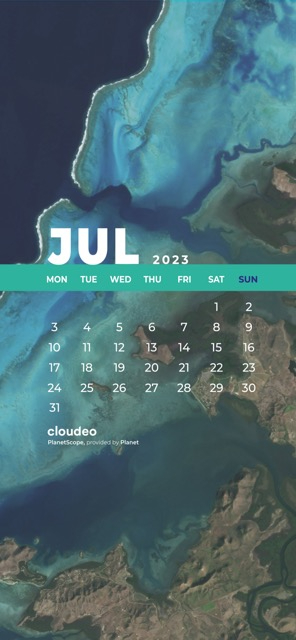 Mobile
Always on the move? Then we have an option for you, too! Download our mobile-sized version for free and have the calendar always on screen.