Telecommunication is a highly competitive industry. A major factor that has enabled the leaders to gain a competitive edge is their decision to factor in the power of location intelligence in their functioning at an early stage. Location intelligence has been helping them to understand vital facts about their business, such as how many customers they can reach, how many towers they need to build and connect, how they can optimize the existing networks, etc. By keeping the 'where' dimension in their functioning, these companies have been able to model and test the best sites to locate towers for optimum coverage, understand the population's demographics, and target outreach efforts.
Geospatial has been an integral part of telecom networks so far, but with 5G in the picture, the relevance of geodata in telecommunication increases manifold.
Why Geospatial is crucial in Telecom's sustainable development
Optimizing telecom networks is not just about rolling out new technologies like 5G. The telecom companies need to focus on analyzing and optimizing existing networks as well, and this cannot be achieved without the effective use of geospatial data. Using new location data streams, they can understand consumers at a deeper granularity. Be it long-term network planning, developing the marketing strategy, or capability building, geospatial becomes their 'go-to' technology as well.
With more complex 5G networks, the necessity of having accurate and detailed geospatial data will heighten. 5G is a wireless technology standard that promises to bring enhanced capacity and speed of data transmissions, often referred to as low latency. This is required to enable communication between millions of devices, sensors, and infrastructure. This split-second flow of densely packed data will allow intelligent systems to make more informed decisions while managing the daily operations of smart communities.
5G will serve as the data transmission backbone of future technologies and cities. To make the technology a success, the telecom industry has to assimilate geospatial and Big Data into its processes. So is the case with existing networks which aim to upgrade themselves and provide better services.

Geospatial data in all realms: Network Planning
Low-latency data throughput, which must be achieved by 5G to fulfill its promises of high-speed connectivity and data transmission, requires it to operate in a broad bandwidth of the radio-frequency (RF) spectrum with a much higher frequency. Accordingly, cellular networks need to be reconfigured into much smaller, tighter cell sites. Further, these numerous cell sites need to be installed in areas of Km2, compared to 4G networks. For such precise planning of installation sites, using location intelligence becomes necessary.
Next, to have undisturbed high-speed data transmission and network availability, it is necessary to ensure that the 5G signal flow is seamless and physical infrastructure or construction is not blocking them. For ensuring this, highly accurate geodata are required. Accurate maps that display terrain and infrastructure can help telecom operators determine where the towers can effectively relay high-frequency signals.
Managing Risks and Assets
Location intelligence and access to highly accurate geospatial data can help telecom operators carry out effective network planning and manage the assets after installation. Accurate identification of problem sites will help the teams to resolve the issues quickly. This quick and efficient resolution of issues will lead to enhanced customer satisfaction.
Visual mapping dashboards and automated alerts triggered from the GIS system based on geofencing or risk proximity give a holistic view of natural and human-made infrastructure; the dashboards can also risk assessment. Risks could be environmental such as hurricanes, avalanches, etc., and can also relate to the global crisis such as the Covid pandemic. Timely risk identification and assessment will help the network operators in taking proactive countermeasures and add more satisfied customers to the database.
Need to optimize an existing 3G/4G network or plan a new 5G network?

Find out the fastest way to detect unobstructed lines of sight for new transmitters!
Improving Workforce Management
Undoubtedly, 5G is more complex than any other existing network due to its advanced capabilities. Furthermore, advanced capabilities lead to the acceleration of assets, installations, and maintenance. Thus, increasing the work pressure on the field workforce.
In such high-pressure situations, geospatial technology will enable the workforce to be more efficient. Geospatial technology will help improve and automate several aspects of workflow management — better route planning, geofencing extension, fleet connectivity extension, etc. The outcomes so achieved will be par excellence.
Enhancing Customer Experience
Right from the planning stage, geospatial data will significantly help the telecom operators in identifying the best markets to develop. The operators can identify the best areas for potential 5G consumers based on data related to population density or population segmentation expenditures. Demographic data can also help them ascertain where the towers should be installed as it would be better to keep them closer to areas where the maximum number of customers will be located.
An important component of good customer service is the easy availability of a physical store. It is necessary for the telecom providers to strategically place the stores to cater to existing and new customers. This is another area where geospatial data has been playing a vital role. It has been helping the telecommunication companies in identifying the best location for their stores, and with 5G, the story will be no different.
In today's digital world, even before a customer arrives at a physical store, he/she researches the network carrier, its coverage quality, or availability of the service in their geographic area through the company website. For providing such information accurately to prospective customers, telecom companies have to harness the power of location intelligence (LI). LI enables companies to know the location of a potential customer or the number of customers in a particular area, and it also helps customers locate the nearest store. The leaders have adopted this practice in the fields, and with competition enhancing, the 5G players definitely need to imbibe the same.
Telecom companies must work toward including highly accurate coverage maps on their websites, which can help prospective customers to know when the 5G technology will be available near them. Easy availability of such information will help in building up the customer base. Moreover, analysis of such queries can enable the telecom provider to decide where to invest while building up the network. It can cater to a larger number of customers.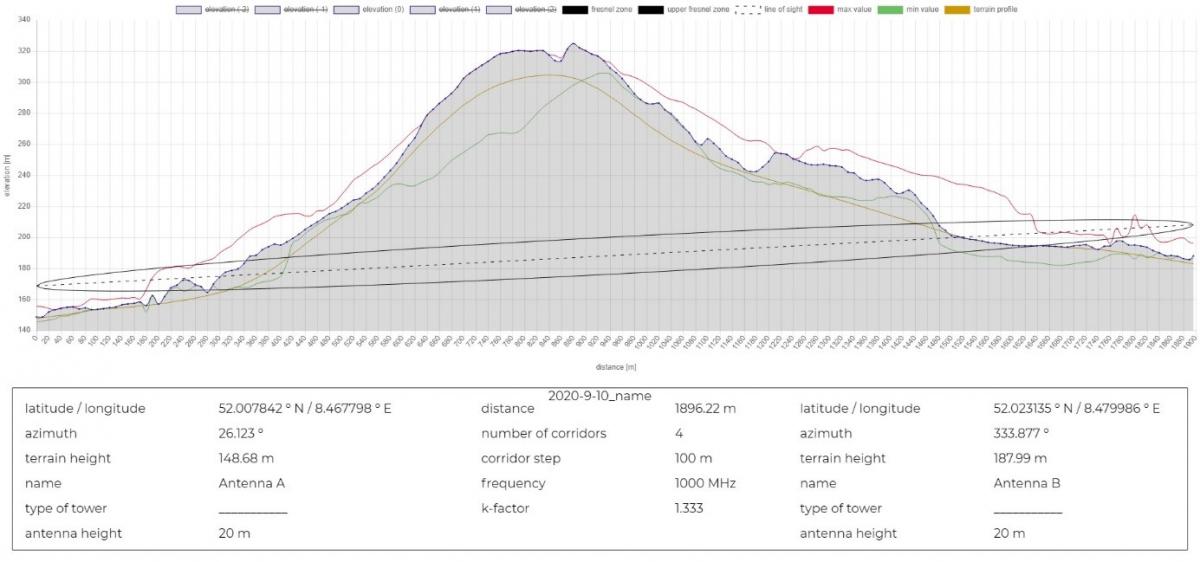 Where to find high-quality Geodata
So, there is no doubt that telecom companies can aim toward creating more robust networks and achieving the goals of very high data speeds, low latency, enhanced reliability, huge network capacity, and there is no doubt that is using geospatial data and better user experience to an increased number of users.
However, an important question arises here, 'Where to get high-quality geospatial data that meet these needs effectively?'
One answer is cloudeo.
Cloudeo is the platform that enables Telecom companies to access multiple high-quality, ready-to-use data sets from various geodata providers, and bundle them with the latest version of industry-leading software needed to process the geodata without worrying about updates, releases, etc. The platform strategically brings together Partners and customers into one standard operating platform globally.
All in all, the platform stands out as the perfect choice for high-valued geoinformation services that telecom companies are looking at, more actively now with the 5G in place. By bringing in all the data creators, data processors, and data users onto one platform, cloudeo is creating the most user-friendly geospatial solutions marketplace to meet your company's need for accessing highly accurate geospatial data.
Explore cloudeo today and take the first step towards creating more robust networks that will power the smart cities of tomorrow.
Interested in geospatial products for the telecom industry?
From very high resolution elevation models and satellite image basemaps, to dedicated web apps for network planning operations.