On Saturday 23rd of July, a wildfire started in the mountainous forests on the Greek island of Lesvos, located on the NorthEastern Aegean Sea, and reached the coastline, burning at its pass properties at the beach resort of Vatera (Reuters).
The blaze caused the evacuation of hundreds of tourists and residents of the area. According to Le Monde, 'at least four houses were destroyed in Vatera, state TV ERT reported, and fires damaged an unknown number of shops, hotels, and beach bars in the village'.
According to reports, it was fueled by strong winds and temperatures that have climbed to 34 degrees Celsius (93 degrees Fahrenheit) on the island (Greekreporter).

The following visual shows the location of the devastated area due to the wildfire on the island of Lesvos, using Copernicus Sentinel-2 satellite imagery and the Sentinel Hub platform: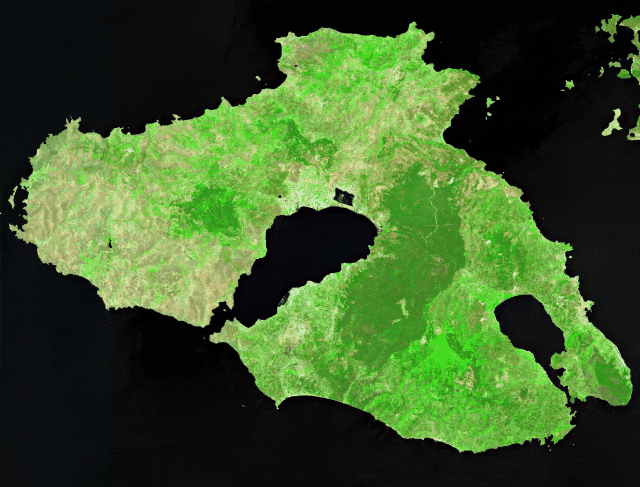 The two satellite images that were used for the animation were acquired on:
July 17th, 2022 (before)

July 24th, 2022 (during the fire event)
Our team extracted the total area through which the fire passed, as it was on 24 July (figure below). The estimated burnt scar is just over 1600 hectares, including private properties, croplands, and forest areas.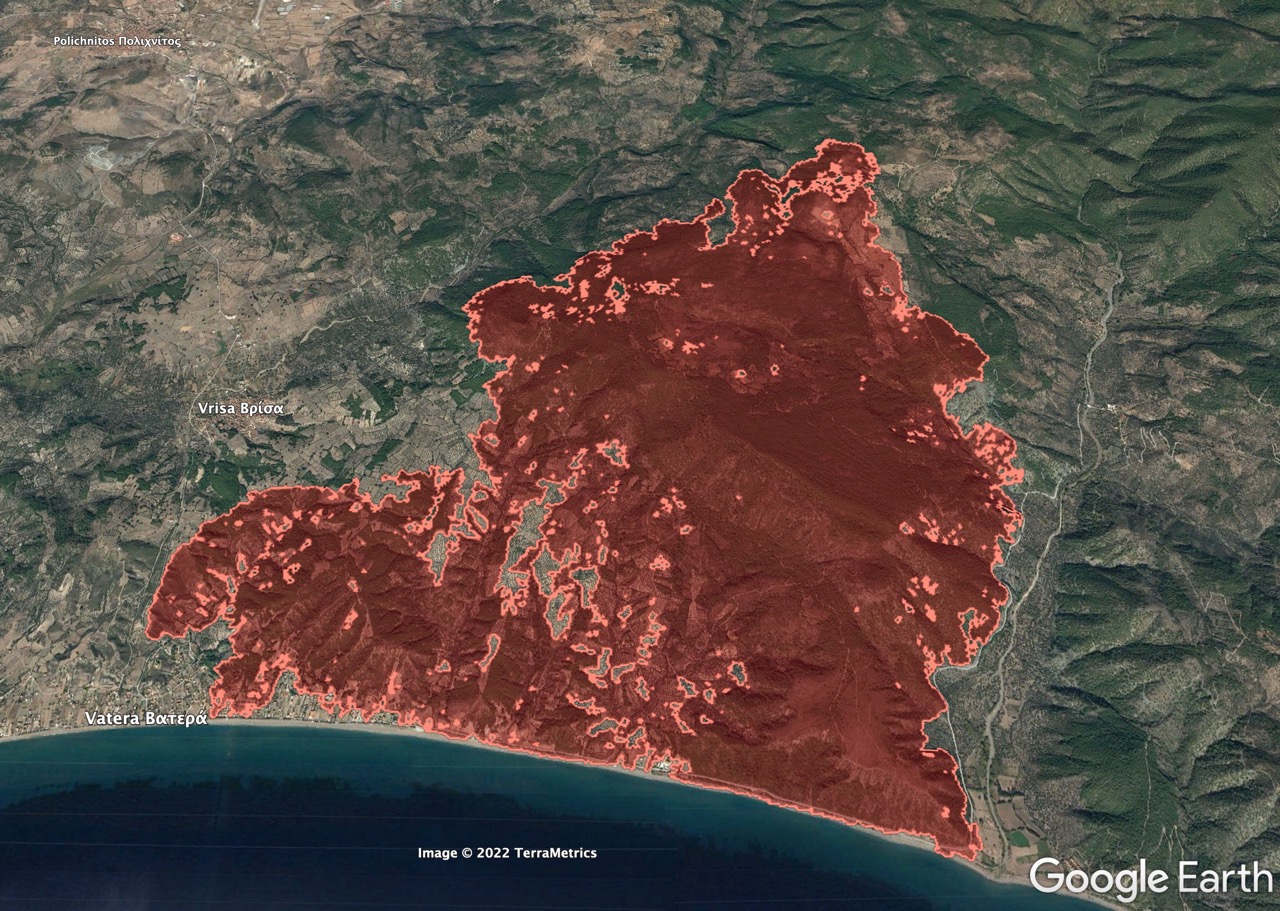 Remote sensing and geospatial technologies can assist in fire monitoring applications. Forestry experts, government decision-makers, insurers, and brokers can gain valuable insights into the location of the fire spots, the direction of fire expansion, and whether there were properties severely affected by the fire event.

Image credits thanks to European Space Agency - ESA Copernicus Programme.
Get multispectral satellite imagery for forestry applications
Find satellite imagery of up to 30cm spatial resolution and start saving time and money.