Lac de Montbel, located in the south of France, has been experiencing a severe drought in recent years. The lake, which is the main water source for the surrounding communities and a popular tourist destination, has seen water levels drop to historic lows.
The lack of rainfall and snow combined with high temperatures and increased demand for water has led to concerns about water shortages and ecological damage. "Last summer, France suffered its worst drought on record", something that can be easily visualized through a time-lapse using satellite imagery over Lac de Montbel.
Our team created the below time-lapse that showcases this water level drop of Lac du Montbel for the period between March 2022 and March 2023, using Sentinel-2 images and the Sentinel Hub platform: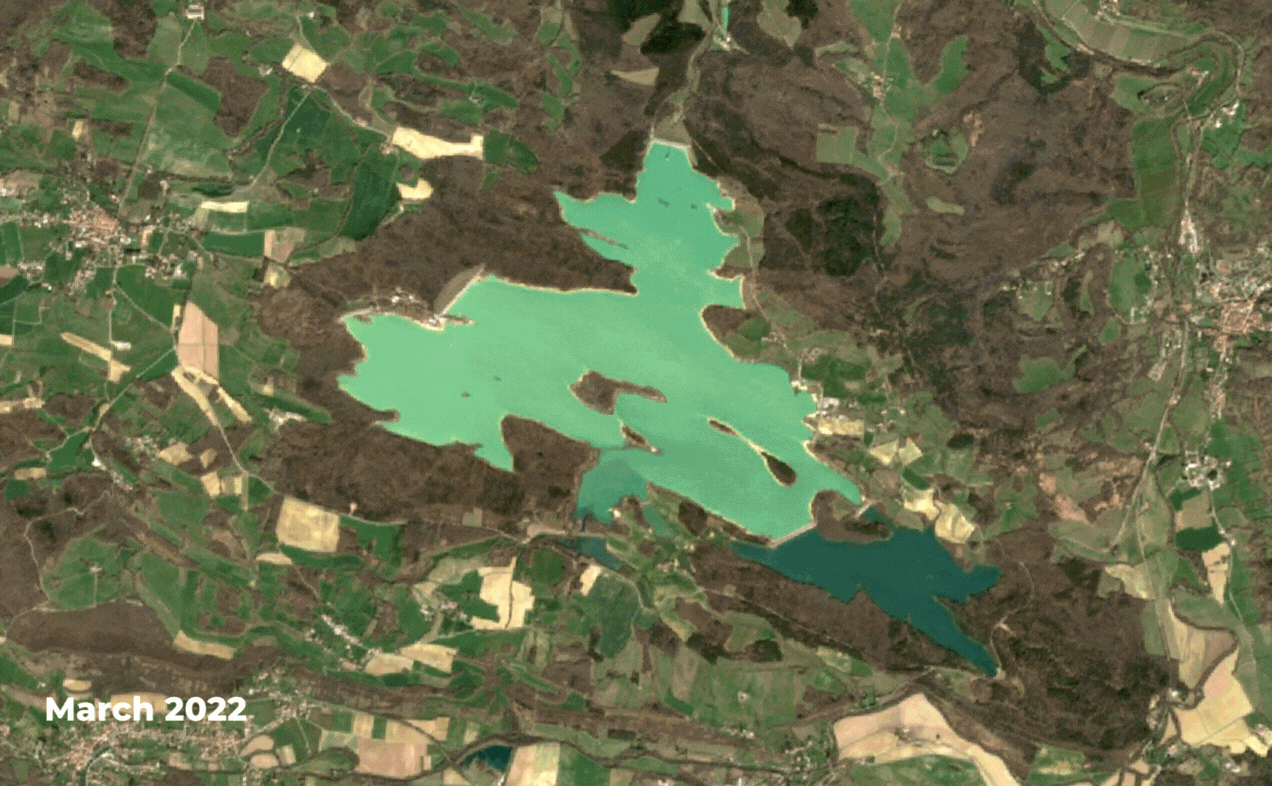 To address this water crisis, effective water management strategies are crucial. Disaster preparedness plans must also be developed to minimize the impact of such crises on the community and the environment. Earth observation and satellite imagery can be powerful tools to monitor and manage natural resources, including water, to ensure their sustainability and effective utilization.
Image credits thanks to the European Space Agency - ESA Copernicus Programme.
Need to monitor a large site or a specific area of interest?
Find out high resolution satellite imagery with wide coverage and start saving time and money!