NightVision & Video
provided by HEAD Aerospace
HEAD Aerospace has launched dedicated satellites for up to 30-second videos and for night imagery acquisition at any point on Earth! NightVision and Video constellation consist of a total of nine satellites, with which you are provided with both daytime and nighttime imaging and video recordings on a daily basis over your area of interest, and with a spatial resolution of 92 cm.
In which applications NightVision & Video can be used? NightVision imagery is perfect to estimate artificial light pollution, to monitor volcanic activity, and to evaluate access to power after devastating events, such as typhoons, earthquakes, and tsunamis. Satellite video is ideal for traffic congestion monitoring over specific points in a city, vessel navigation monitoring within ports, and post-disaster activity assessment.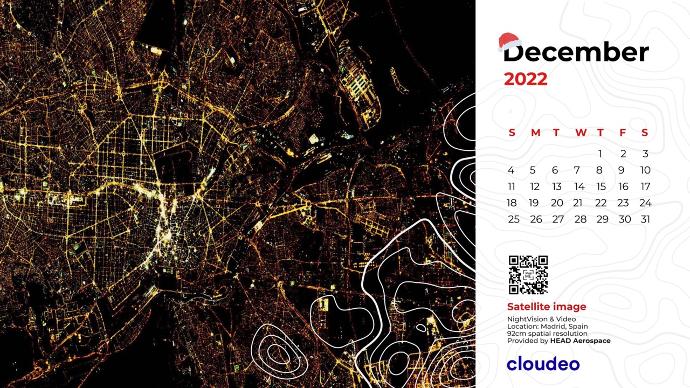 Landscape
Ideal as a background for your desktop or laptop's screen! Download for free the December calendar page at a 16:9 aspect ratio.
I want it!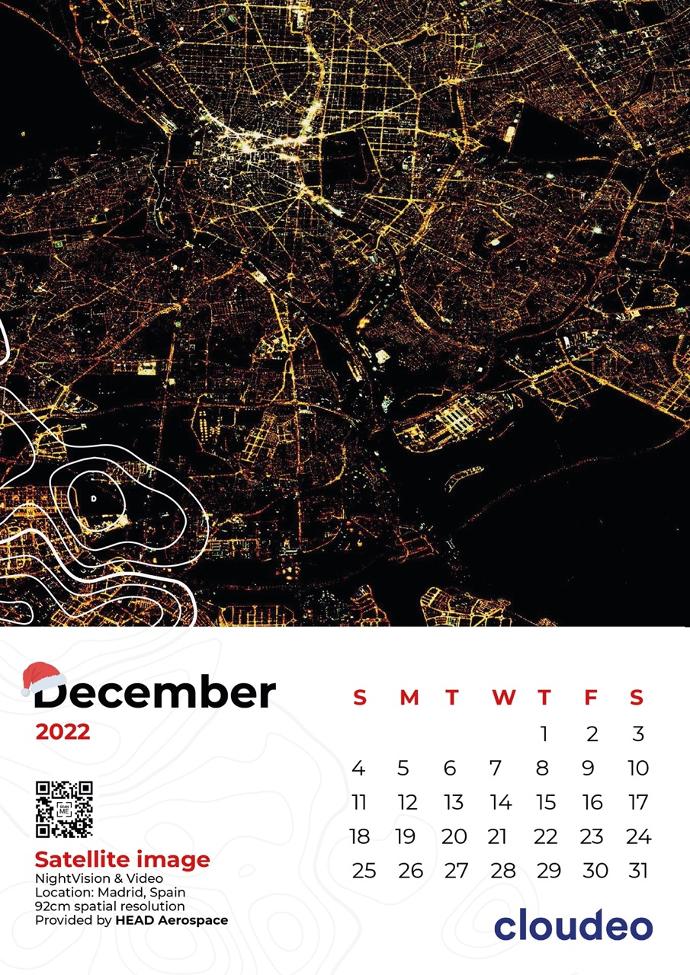 Portrait
For those that are in favor of printed calendars, here is a December page for you! Designed for an A4 size page, you can download it for free, print it on an A4 (or smaller) paper, and let it be a what-day-is-it-consultant in your office.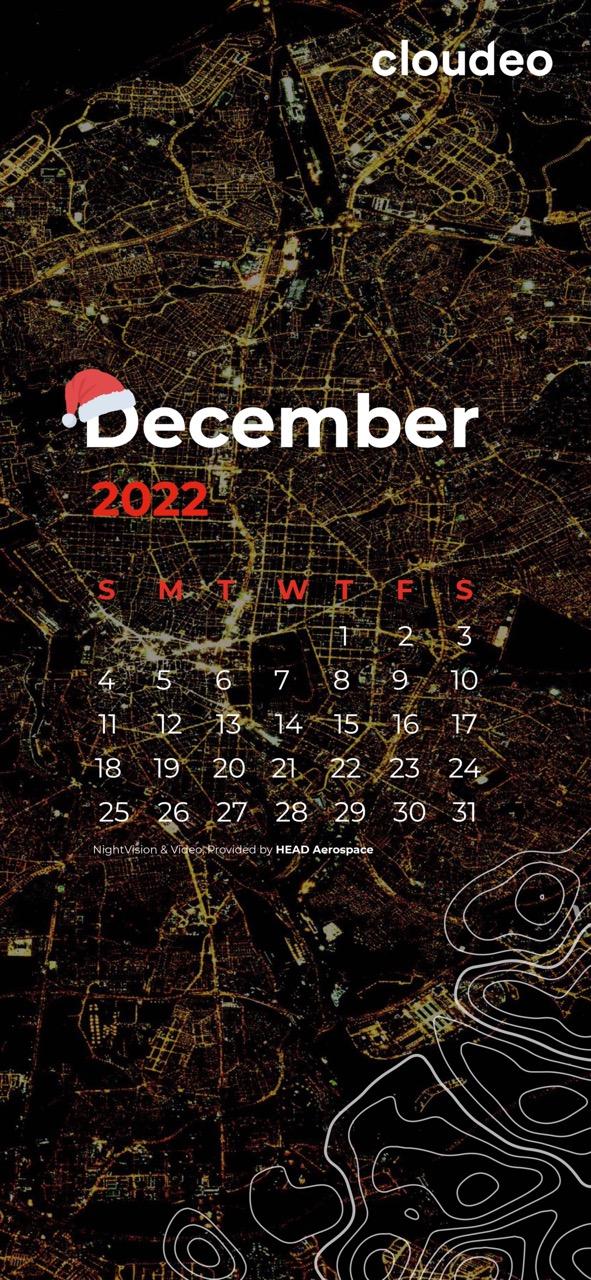 Mobile
Always on the move? Then we have an option for you, too! Download our mobile-sized version for free and have the calendar always on screen.