EarthScanner imagery
provided by HEAD Aerospace
Introducing EarthScanner: a powerful constellation of 3 satellites (Jilin-1KF01A, Jilin-1KF01B, and Jilin-1KF01C) offering daily revisits to any point on Earth. With a remarkable 150km swath and 4200km continuous imagery capability, it excels at large-area coverage. The satellite images boast an impressive 50cm resolution, perfect for highly detailed mapping at a 1:2000 scale.
These cutting-edge satellites feature a design with a large caliber, wide field of view, long focal distance axis, and three trans-optical systems. JL-1KF01A/B satellites, in particular, stand out as the world's largest submicron optical remote sensing satellites, delivering exceptional high-resolution imagery, super large-amplitude capabilities, and high-speed storage and data transmission.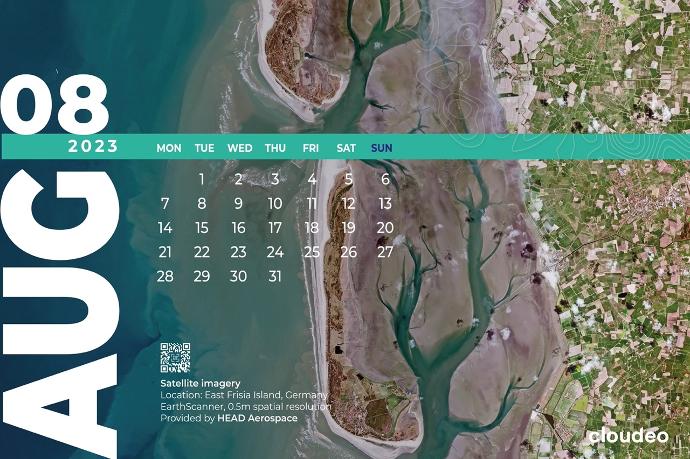 Landscape
Ideal as a background for your desktop or laptop's screen! Download for free the August calendar page at a 16:9 aspect ratio.
I want it!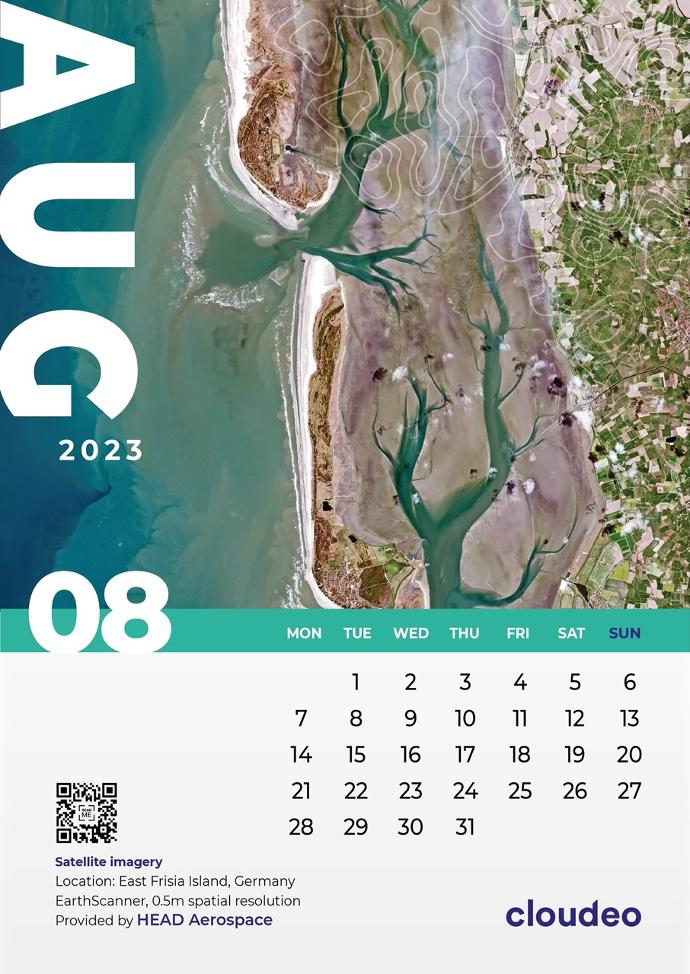 Portrait
For those that are in favor of printed calendars, here is an August page for you! Designed for an A4 size page, you can download it for free, print it on an A4 (or smaller) paper, and let it be a what-day-is-it-consultant in your office.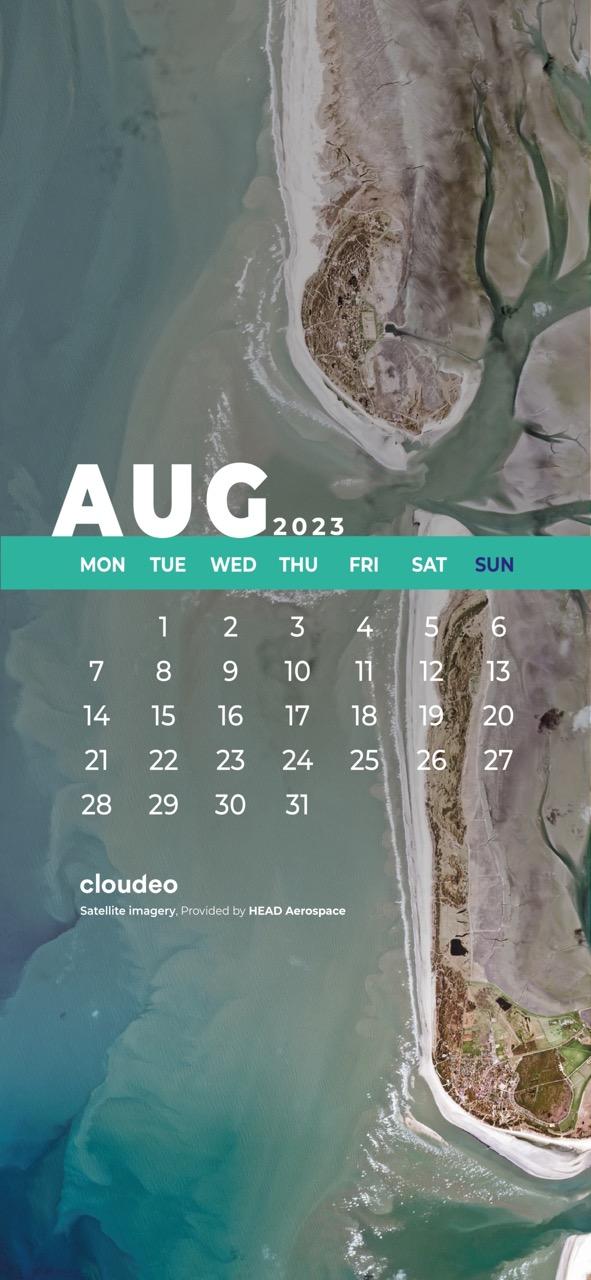 Mobile
Always on the move? Then we have an option for you, too! Download our mobile-sized version for free and have the calendar always on screen.