PlanetScope imagery

provided by Planet
Want to monitor forests and urban environments and predict crop yields? Then PlanetScope multispectral imagery with up to 3-meter resolution can be the solution you need!
PlanetScope Monitoring provides real-time insights for your area of interest. This allows you to make proactive and confident decisions. PlanetScope Monitoring offers a subscription model customized to your analysis and application needs. With daily access to 3.7-meter resolution images of the entire Earth, it's perfect for time-sensitive applications such as crop health management, asset tracking, disaster management, mapping, and GIS. Don't wait, try PlanetScope Monitoring today and explore the world from a whole new perspective!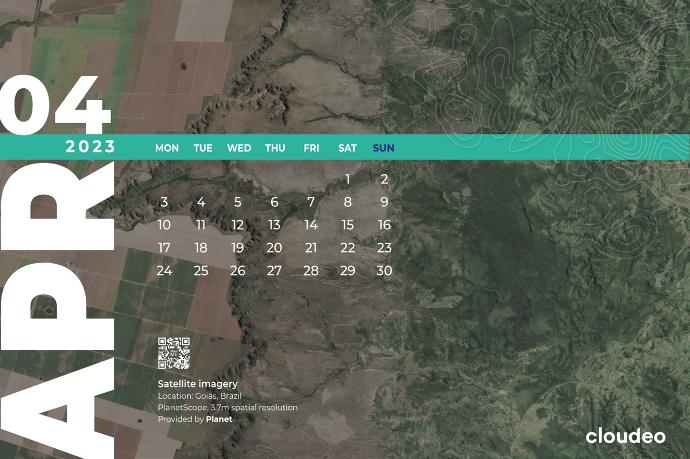 Landscape
Ideal as a background for your desktop or laptop's screen! Download for free the April calendar page at a 16:9 aspect ratio.
I want it!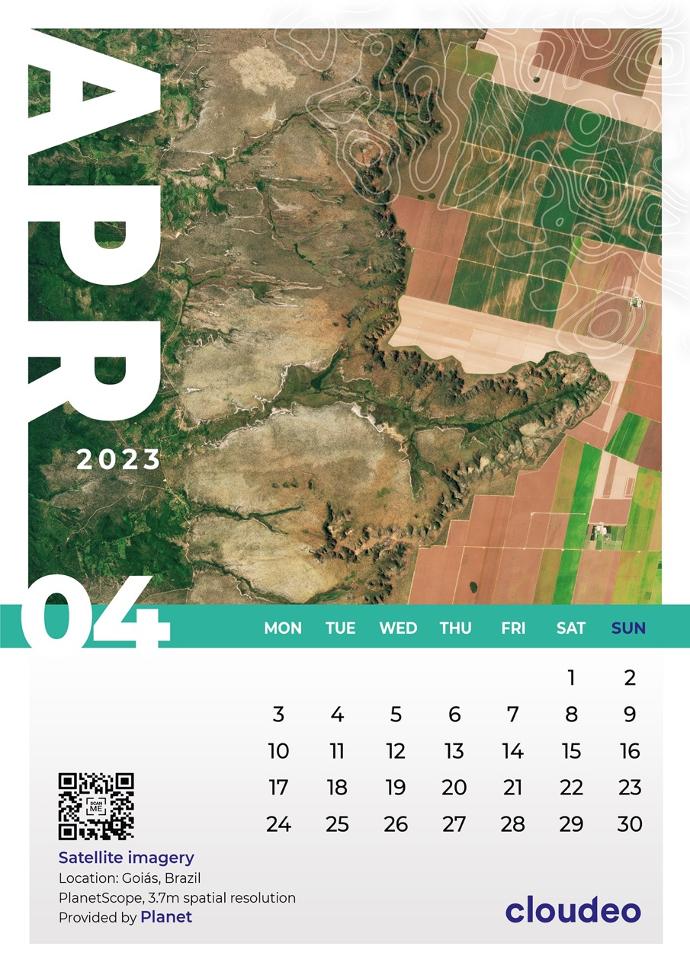 Portrait
For those that are in favor of printed calendars, here is an April page for you! Designed for an A4 size page, you can download it for free, print it on an A4 (or smaller) paper, and let it be a what-day-is-it-consultant in your office.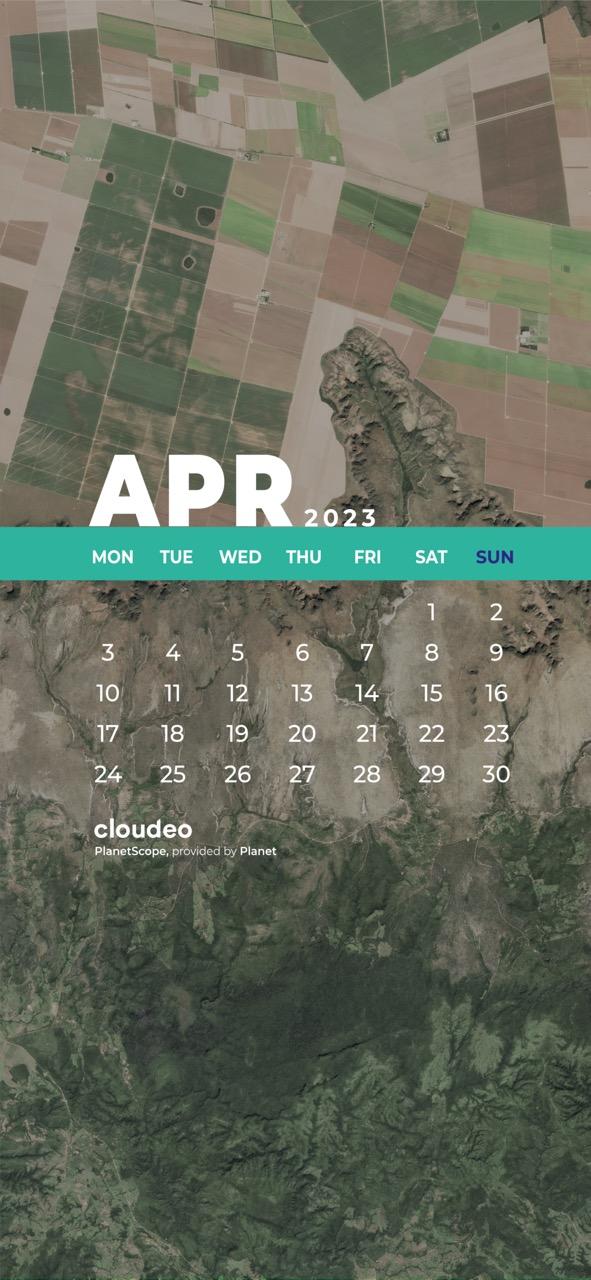 Mobile
Always on the move? Then we have an option for you, too! Download our mobile-sized version for free and have the calendar always on screen.