Learn Hyperspectral Remote Sensing from the Scratch

This remote sensing online course is recommended for anyone who needs to understand and start working with hyperspectral data and imagery.
People who are about to start either a Remote Sensing project or start to learn the basics of remote sensing, as well as those who have come to a dead-end in the middle of a remote sensing/earth observation project and need to know how hyperspectral data can help them overcome their problems.
The main focus of the course is on hyperspectral optical remote sensing. Due to the nature of the subject, several concepts, processing chains, algorithms, and methods discussed in this course are also applicable to other domains (optical multispectral and thermal).
Starting from a quick introduction about remote sensing and hyperspectral imaging, we continue to the various applications hyperspectral data are being used (from the Earth Observation perspective). At the core of the course, students get familiar with the main processing concepts and techniques applied to hyperspectral data. Four major processing workflows are being analyzed:
Spectral Mixing and Unmixing

Spectral Matching and Labeling

Spectral Library Building and Updating

Spectroscopy and Object Parameter Estimation 
In each of these series of lectures, enrolled students are provided with extensive written documentation to further study the presented concepts and methods.
Instructor: Dr. Dimitris Sykas, Remote Sensing Expert

The course is also included in GEO Premium.
Understand the principles of hyperspectral remote sensing.

Become familiar with hyperspectral data processing concepts.
Understand spectral matching & labeling methods.
Know at which Earth Observation applications hyperspectral data are used.
Learn about the spectral unmixing process can and what you can do with this.
Learn about spectroscopy and quantitative spectral analysis.
Understand primary concepts, methods, and algorithms of imaging spectroscopy.
Claim your Certificate of Completion with no extra cost.

Study at your best time - online and always accessible.
Even when you finish the course and you get your certificate, you will still have access to the course contents.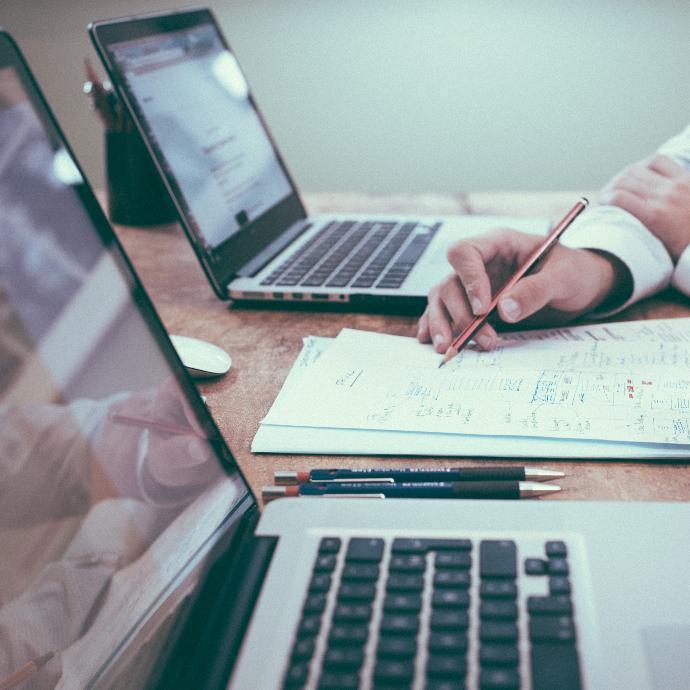 Train your company

Train newest members


Stay updated on GIS applications, Remote Sensing techniques and Space technologies
Research & Academia

Fill in knowledge gaps


Continuing education on GIS applications, Remote Sensing algorithms and techniques and Space technologies